Brass remains a big-time trend, over the years its use has ebbed and flowed as styles have come and gone. From its widespread use in the 1970's to a resurgence in 2010 brass has remained a dependable tool in the interior designers tool box of creativity.
Brass is beautiful and timeless; it pairs perfectly with natural materials like marble and alabaster to create stunning furniture and interior fittings.
It appears consistently in living spaces, kitchens, restaurants, and hotel décor, and many other interior applications.
Whether modern, traditional or eclectic, brass has a multi-trend appeal. For modern interiors brass works wonderfully in subtle detail when combined with clean lines and a muted colour palette to keep the look crisp.
For a modern industrial look try adding brass lighting or furniture which pays homage to the raw industrial plumbing and fittings of yesteryear, to help create the trend which never seems to go out of fashion.
Solid brass can be costly, but quality products do and with brass it's worth avoiding cheaper alternatives and 'shiny yellow' brass which can look shoddy if used excessively. A word of warning, don't overdo it, too much brass can feel a bit contrived.
Used in context with your overall interior design brass will add a touch of cool sophistication and quality.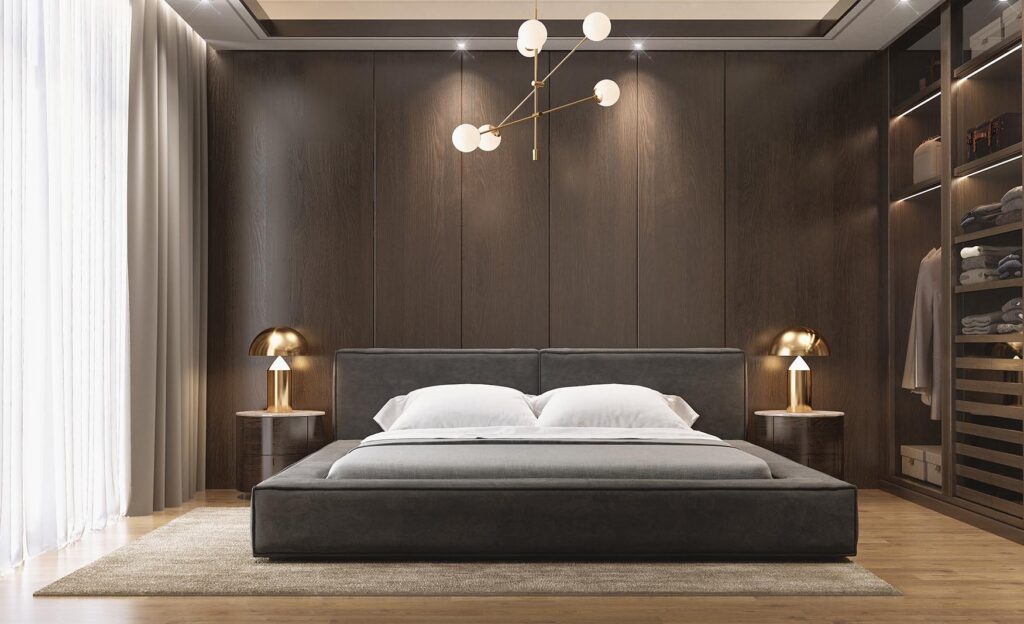 Brass is a finish that compliments a number of different textures and colours, so when combined effectively, over time it will have an ongoing presence within your interior deigns. So when the time comes to reinvigorate your space in the future, you shouldn't need to invest in new accessories.
In regard to current trends, here at The Lamp Factory we are seeing increased demand for toned down brass finishes, with antique brass (not the yellow, shiny brass) proving very popular in 2020.
Brass is a key component of the lights The Lamp Factory, London, create. A large percentage of the lamps start life in the form of a solid block of brass which is handcrafted to form the core basis of the light. The style and finish of the bespoke lamps, whether floor, wall or table lamps is determined by the creative minds at The Lamp Factory or the customers own imagination.
The Jasper Bar Lamp, the Connaught Double Bathroom Light, the Fenwick Reading Wall Light and the elegant Napier Floor Lamp, are four distinctive designs that incorporate brass in different ways.
The elegant Jasper Bar Lamp has been handcrafted from a striking combination of solid brass and walnut to provide a sturdy, luxurious statement lamp. The solid brass neck and base feature a beautiful 24 carat, gilt antique gold finish, a special bespoke formula honed from years of development and testing to create the perfect antique gold finish.
The Connaught is well designed, refined solid brass light available in single or double lamp format. The heavily machined, and weighty brass components are equalled by the high-quality glass cylinders to create a lamp of real quality and craftsmanship. With a distressed brass finish, the Connaught is a classic bathroom wall lamp for interiors of distinction.
The Napier Floor Lamp is the fourth new edition to the lamp factory range, it's a charming, understated floor lamp featuring a reverse tapered body/neck that flows elegantly into a tripod base. Created from solid brass with a faux antique gilt finish the Napier is a graceful lamp with unassuming beauty.
The Lamp Factory London works closely with every client and offers design ideas, technical information and product advice. Our focus is on building relationships with clients. Any material, any design, in any interior, we will endeavour to create bespoke lamps to wow you and add style and sophistication to your interior space.
Our range of bespoke table lamps, bespoke wall lamps and bespoke floor lamps can be found in many hospitality, commercial and residential interiors in London, Barcelona, Milan, New York, Madrid, Paris, Stockholm and other beautiful locations.