The demand for bespoke lighting has surged throughout 2020. The pandemic has meant we have all spent a lot more time in our homes and as a result, are more acutely aware of the importance for our homes to be comfortable and to look good.
When designing or revamping interiors, lighting is often overlooked or put to the back of the queue over factors such as colour scheme and furnishings. But in reality, lighting has the power to make or break an interior space.
Functionality-wise, lighting is needed to create a comfortable ambience and importantly it enables us to see at night time. Aesthetically, lighting options and lamps act as decorations and style pieces, enhancing interiors with beautiful looks.

Why is bespoke lighting proving so popular over standard options?
Our team here at The Lamp Factory London speaks to lots of clients on a daily basis, ranging from interior designers and hotel specifiers right through to home owners. More often than not they have seen one of our lamps in our existing collections, but have asked for a slight change whether it be a design tweak or change in material.
Russell Sidney, Director of The Lamp Factory London, comments, "We love working with clients and their requirements come in all shapes, sizes and styles. Our clients often know what they want for their interior and have specific requirements, or they are looking for guidance and inspiration from us.
Our ability to create bespoke lighting – whether it's a floor, wall, table or ceiling lamp, really sets us apart from other lighting suppliers who have a fixed collection. We make sure the lamp that our clients get really suits their requirements and we take a lot of time to go through material selection and product designs."
It is due to the reasons above which is why The Lamp Factory London have recently launched a new online store, where users can select a lamp and their chosen finish as well as giving any custom requirements.
The rise of luxury online retail
Our team has researched the internet and gained essential feedback from our clients, and it is clear luxury brands have been slow to embrace e-commerce and digital innovation. There is an obvious tactile element to any purchase of a luxurious product where a client wants to touch and feel the quality of a product, especially when larger sums of money are involved.
However, it is about managing expectation and the user experience in the purchase process. With this in mind, we wanted a really simple but effective way to display our hand-made lamps so users can purchase directly from our website. Here you can view and buy our range of table lamps, wall lamps and floor lamps.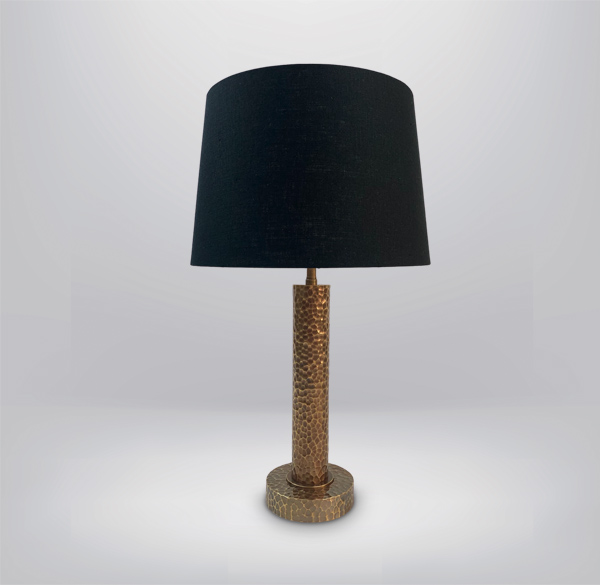 Bespoke lamps for your interior
We have four primary workshops based at our Croydon site – a brass machining workshop, a woodwork shop, metal finishing workshop and an electrical wiring workshop.
Our skilled craftsmen are experts in creating bespoke lighting designs, antique lighting restoration and lamp conversions. The lamps are crafted or restored using the finest quality materials, including solid brass, copper, wood, glass, gold and many other material options.
Timeless, stylish and elegant, our range of bespoke table lamps are really of the highest quality. They have been specified on many high end residential developments, commercial properties, boutique hotels and other interiors of distinction.
View our case studies where our lamps have been specified into a luxury Icelandic retreat and also in a stunning Mayfair restaurant.
If you are considering bespoke lighting for your interior talk to us today. Either telephone us on 0208 683 0721 or email us at info@thelampfactorylondon.co.uk