Lighting is an essential component for lighting trends for distinguished interiors. The boundaries in design and functionality are continually being stretched.
Lighting has the ability to transform interiors of distinction, from illuminating open-plan spaces to creating the right ambience in compact and cosy corners.
It is crucial that the lighting design fulfils a purpose or solves a problem within an interior space. Whether you are designing for a high end hospitality venue or a range of luxury residential developments, the functionality and aesthetics have to enhance an interior.
Here at The Lamp Factory London, we are continually pushing the boundaries in lighting design and functionality for distinguished interiors. With a New Collection for 2021 already high in demand with interior designers and specifiers, here are three key lighting trends to focus on.
Lighting is the focal point in a room
In years gone by lighting has traditionally been one of the last items in the specification process. Lighting trends for distinguished interiors have been seen as a functional product in an interior that fits in with the room's styling, with a sole purpose to provide additional lighting in an interior.
However, trends are changing where lighting is becoming more of a focus on a room.
Specifiers and interior designers are considering thoughtful placement and cleverly designed lighting to enhance luxury interiors. Beautiful conceptual lighting designs are at the forefront of an interior's styling, where ceiling lights sit proudly in the centre of a room or table lamps provide an elegant flair to a restaurant's interior.
Larger spaces can be difficult to design and specify for. Do you opt for carefully considered floor, table or wall lamps carefully positioned around a room? Or do you design a more daring, extravagant ceiling lamp that has the wow factor?
If you want to create a lighting scheme as the focal point in a distinguished interior, it is important to consider your options in the early design stages. Think about what task you want your lighting to carry out, whether it is general or ambient lighting, task lighting or accent lighting.
For example, general or ambient lighting involves lighting large areas in an interior space. It has to be practical (for example controlled via a dimmer switch), ideally offer various layers of lighting for a room, and importantly aesthetically it has to be visually stunning with either a traditional contemporary design or an intricate and beautiful patterns.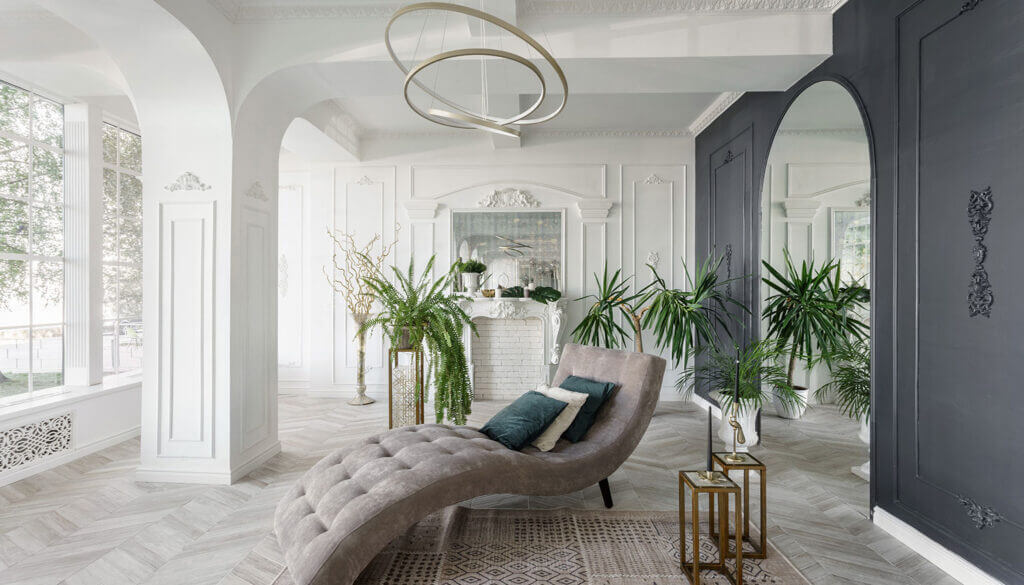 Whether your interior project is a contemporary, traditional or eclectic style, brass has a multi-trend appeal.
Seasonal trends often dictate popular materials, but generally brass lamps provide a timeless appeal. It is an incredibly durable and elegant material that can comfortably fit into a modern or traditional interior design.
For modern and contemporary interiors brass works wonderfully in subtle detail when combined with clean lines and a muted colour palette. For a modern industrial look try adding brass lighting or furniture which pays homage to the raw industrial plumbing and fittings of yesteryear.
Brass provides a modern take on metal, with warmer tones of brushed and polished options. It is elegant yet subtle, the high shine or matt finishes pair perfectly with natural materials including wood or alabaster for a refined feel.
Increased interest in residential lighting
With the surge in people working from home more and generally spending more time indoors, there is an incredible increase in demand for beautiful bespoke lighting for residential interiors.
Our team at The Lamp Factory London are working on more and more residential projects with interior designers, architects and specifiers. The rise of the home office, the multi-functional kitchen and living space, as well as a surge in bespoke bedroom lighting has meant lighting options for these interiors has significantly increased in popularity.
Specifying bespoke lighting for these interiors means designing lighting schemes to enhance luxury homes and express the owners' personality.
Russell Sidney, Director at The Lamp Factory London, comments, "There has been a sharp rise in wall lamps, particularly picture lights, in the last 12 months. More and more home owners and interior designers are investing in beautiful wall art to showcase in their homes.
As a result, they require subtle and stylish lighting to help light up and enhance their new showpieces."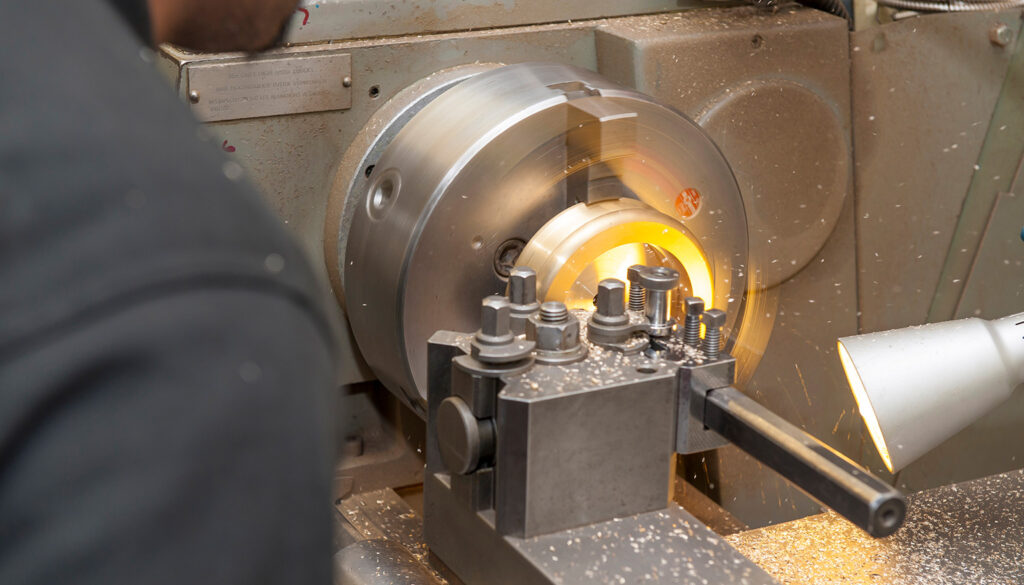 With five dedicated workshops and fifteen highly skilled craftsmen, The Lamp Factory London is your perfect project partner for your lighting specification. We produce handmade lamps that adapt to lighting trends for distinguished interiors, and also onform with UK Building Regulations and specification requirements.
Often, our clients send us a basic sketch or interior render, where we are able to then design and conceptualise beautiful, bespoke lighting options.
The Lamp Factory London works closely with every client and offers design ideas, technical information and product advice. Our focus is on building relationships with clients. Any material, any design, in any interior, we will endeavour to create bespoke lamps to wow you and add style and sophistication to your interior space.
Our range of bespoke table lamps, bespoke wall lamps and bespoke floor lamps can be found in many hospitality, commercial and residential interiors in London, Barcelona, Milan, New York, Madrid, Paris, Stockholm and other beautiful locations.
If you are currently working on a high-end hospitality, residential or commercial project and would like to discuss our range of bespoke table lamps, please telephone us on 0208 683 0721 or email us.