Lighting is one of the most important aspects of interior space, and when designing the perfect lighting for elegant interiors it is critical to understand the function of the room.
Different forms, colours, sizes, efficiency, and designs are required for offices, commercial areas, hospitality environments, and residential spaces. One size doesn't always fit all.
The Lamp Factory London specialises in designing customised lamps for any interior. We can help you with every step of the specification process, from early design concept phases to on-site delivery, thanks to our hands-on approach and specialised design expertise.
Lighting has the power to evoke an emotional response. Homeowners want something unique to add to their rooms, and businesses are becoming increasingly interested in bespoke lighting designs to improve their commercial spaces and add that special touch. So, the good news is that you don't have to choose between the two; you can have both.
 It is critical that the lighting design serves a purpose or solves a problem in an interior space. Bespoke lamps are chosen for their aesthetic value, but they can also provide a lighting solution that standard lamps do not.
Specifiers should define their desired lighting goals for their space. Ambient lighting, task lighting, and accent lighting are the three types of lighting to consider.
When lighting is used to perform a specific task in an interior, this is referred to as task lighting. Ambient lighting is general lighting that provides necessary lighting for visibility within a room and accent lighting is used to draw attention to specific zones or elements.
The second thing to consider is the importance of material selection, design composition, and lighting characteristics in the project. Handmade lamps are not only more appealing but also of higher quality. They are made of the finest materials, adding value and authenticity to any elegant interior.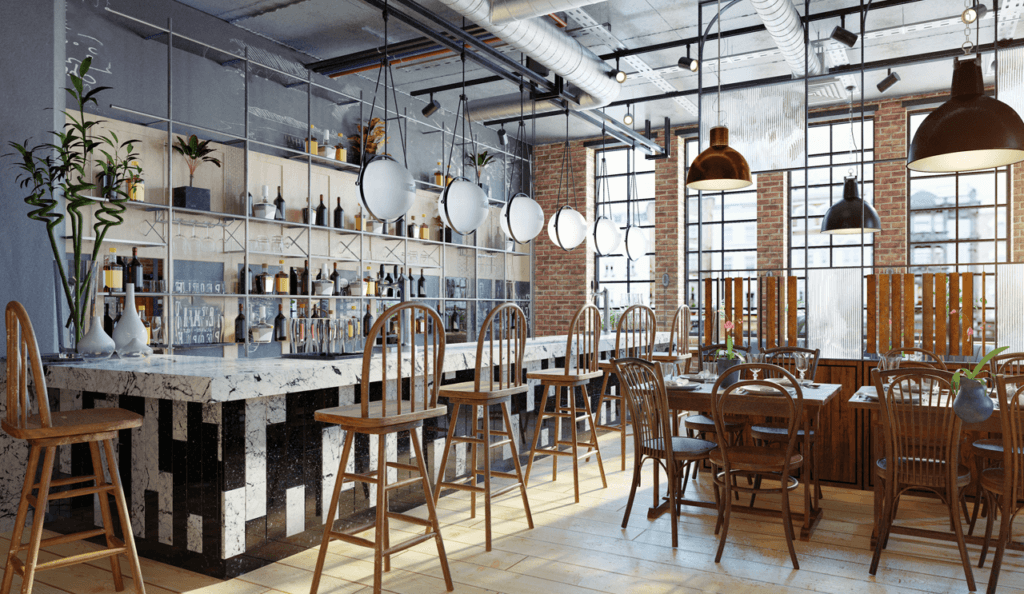 Lighting Effects to Enhance Your Interior
Lighting should be used to enhance the essence and functionality of any interior space, however, not every section of an interior space needs to be brightly lit; the key is to consider those critical areas with frequent activity or where illumination is required.
Uplighting can soften an area and draw attention to architectural details or points of interest when placed at the base of such details.
As we all know, downlighting is one of the most common primary light sources; it is practical in its approach and a great way to create zones, but of course, must be balanced with ambient lighting.
The Regina Spot Bar from The Lamp Factory has an adjustable leather stem and is a truly one-of-a-kind wall lamp that combines solid brass and leather for a luxurious look. This bespoke light T is perfect for floor up-lighting and down-lighting in a ceiling application.
Spotlighting which is commonly used in task and accent lighting will draw attention to a specific feature of a room.
The Novac floor lamp is ideal for this task. This handmade lamp, in a modern style, was made with great care and attention to detail. It features a simple adjustable height stand with a sturdy flat base, a lovely repositionable neck made of high-quality hand-stitched white leather, and a low-profile reflector.
Creators of Hand-Made Lamps for Exquisite Decor
Lighting for elegant interiors can be both traditional and cutting-edge in design. There is no set formula, such is the delight of making bespoke products to satisfy very specific orders.
With five dedicated workshops and fifteen highly qualified craftsmen, The Lamp Factory London can be your ideal project partner for your lighting specification.
Many hospitality, commercial, and residential interiors in London, Barcelona, Milan, New York, Madrid, Paris, Stockholm, and other beautiful locations feature our bespoke table lamps, bespoke wall lamps, and bespoke floor lamps.
Get in touch
Every client receives a personalised service from The Lamp Factory London, which includes design ideas, technical information, and product recommendations. The development of client relationships is a priority for us. We will construct bespoke lights to wow you and bring flair and refinement to your interior space using any material, any design, and in any interior.
For more information on our innovative approach to bespoke lighting, and how we can help you with your design, get in touch.