The Lamp Factory London is pleased to showcase our exclusive range of bespoke statement lamps in our showroom at the Design Centre, in Chelsea Harbour.
Situated at 112 Design Centre East Chelsea Harbour the showroom will feature the full range of bespoke handmade lamps, showcasing floor, wall and table lamps from the 2018 collection.
The world-renowned Design Centre at Chelsea Harbour is home to 120 showrooms and over 600 of the world's most prestigious luxury brands, it is the largest of its kind in Europe. A 'go to' resource for interior designers for many years, the Design Centre continues to showcase the finest luxury interior solutions.
The Design Centre, Chelsea Harbour – "A commitment to design excellence has put it firmly on the map. More than a design resource, it is a thriving platform, both creatively and commercially, for an exceptionally dynamic industry. It is the largest of its kind in Europe and well-established as a premier design destination. Nowhere else will you find such a high concentration of design's biggest names shaping luxury interiors today – all at one address."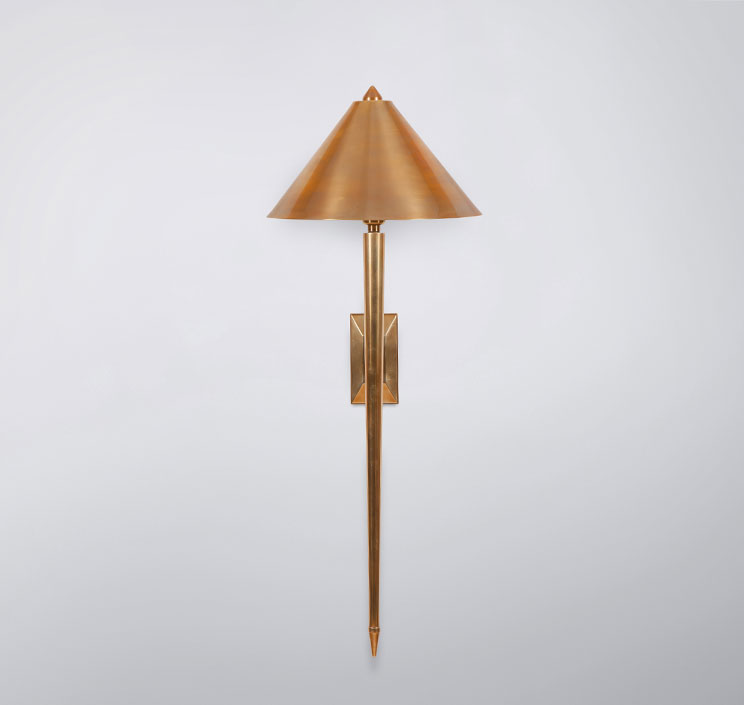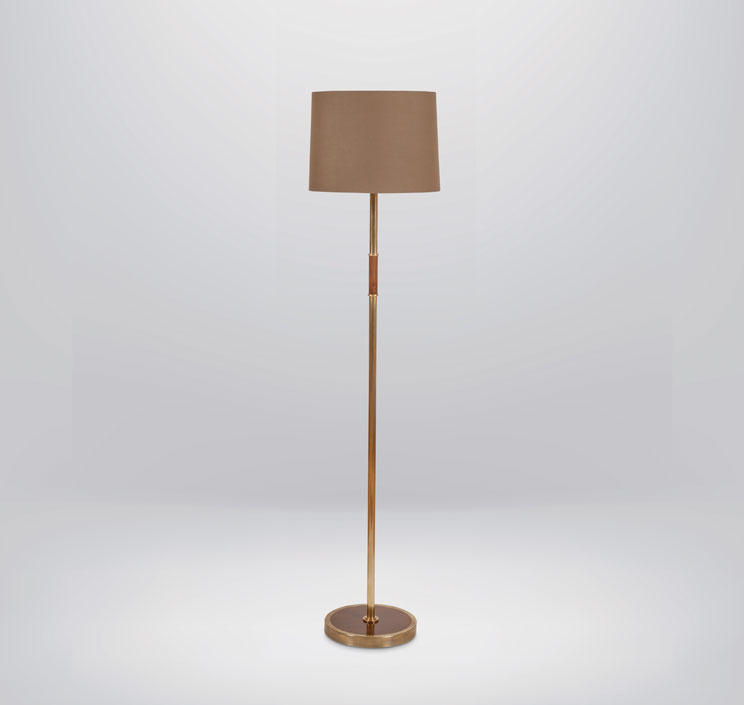 The Lamp Factory are makers of fine quality lighting and specialists in antique lighting restoration and lamp conversions, creating bespoke, decorative, statement lamps hand-made in London. The Lamp Factory range of lighting offers traditional designs as well as new and exciting ideas, consisting of table lamps, wall lights, ceiling lamps, and floor lamps. Within these ranges a selection of stunning metal designs can be found, all lovingly produced by skilled British craftsmen.
Russell Sidney, Managing Director of The Lamp Factory, commented,
"We're really excited about our showroom, it gives us a great platform to showcase our work and get our lamps in front of clients so they can see the fine quality and feel the weight of the lamps – many made from solid brass. Chelsea Harbour is a great location to be able to refer clients to."
"We like to invite clients to the factory so they can get a good understanding of what we are about and see at first hand the processes involved in producing our Lamps, from the raw materials coming in to the final polishing and testing of the lamps going out. Visits often inspire new designs and ideas from the client, which we are happy to oblige."
The Lamp Factory is a hive of activity with four dedicated workshops; a brass machining workshop, a woodwork shop, metal finishing workshop, and an electrical wiring workshop, with 15 highly skilled craftsmen producing lamps of the upmost quality. Central to the success of the business is their problem-solving skills. The Lamp Factory are regularly asked for custom designs incorporating a range of materials, from the simplest of briefs, often from a basic sketch.
Bespoke Lamps
In addition to the range of wall, floor, table and ceiling lamps, the Lamp Factory, London undertakes restorations and conversion work, and are used to the high demands in quality of work this entails. Russell and his team have converted a range of wonderful items into fully working lamps, from buffalo horns to vintage oil cans, and commemorative champagne bottles. The Lamp Factory's restoration work involves working with beautiful materials like marble and glass where care and attention to detail are the utmost concern.
Opening hours for the Design Centre are Monday – Friday 9.30am – 5.30pm, closed on Saturdays and Sundays.
The Lamp Factory London proudly creates bespoke, beautiful lamps for distinguished interiors all over the world. They feature in boutique, luxury hotels in London, Paris, New York, Milan and Barcelona; high-end residential properties; luxurious commercial developments including city centre retail premises and law firms; and even celebrities' homes.
New Statement Collection
The Lamp Factory London are pleased to be introducing our new Statement Collection at Decorex 2017, and later in the year at SLEEP Event 2017. Featuring bold new designs and intricately crafted lamps, our Statement Collection is designed to inspire distinguished interiors in residential, commercial and hospitality settings.
You can find us at stand J31 at Decorex, and you are very welcome to come and view our collection of decorative, bespoke lamps. Our lighting experts will be on-hand to inspire you, take you through our beautiful new range, and work with you should you have any ideas for your interior project.
To register for a ticket to the event, click here
If you are currently working on a high-end hospitality, residential or commercial project and would like to discuss our range of highly bespoke lamps, please telephone us on 0208 683 0721 or email us. Don't forget to follow our social media channels for the very latest product developments, industry news and design inspirations.