As many of us are now embracing the new routine of working from home, trying to create bespoke lighting for home offices is a crucial factor in home life.
Home offices come in all kinds of shapes and sizes – whether you're working in a dedicated office room, on the end of a kitchen island, or at your dining table. Creating the right ambience is an important factor in keeping those concentration levels up, but how do you approach it?
It is something we get asked a lot here at The Lamp Factory London, especially over the last six months! Our capability for bespoke lighting options has been pushed to new levels of late, designing a wide range of lamps for clients' home offices.
The first place to start is to have a look at your immediate home office space. What are the levels of natural light like, and from what direction does it come from? Is your desk located next to a wall? Are you using a standalone table that folds down at the end of the day?
By determining your home office space and working out its features and characteristics, you can then begin to work out what kind of lighting you need.
Designing your home office lighting
Table lamps would be a suitable option for permanent, relatively large desk spaces. If you fold your desk away at the end of the day a then a nearby floor lamp or wall lamp could be a better solution.
As the lamp you require for your workspace has a specific purpose i.e. to light your work area, it would be classed as task lighting. So function has to be the primary factor in your lamp selection, but that's not to say aesthetics have to be compromised!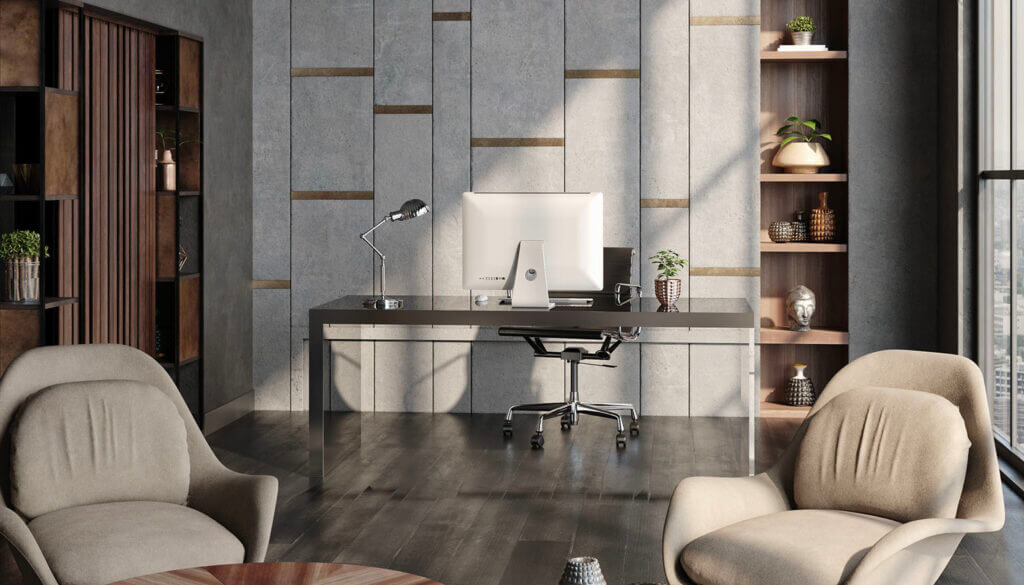 Also think about the style of your home office room. If your home office has a traditional and grand décor with feature bookcases and a large pine desk, it makes sense to go for a traditional and elegant lamp design.
This would complement your existing space and would enhance it significantly, rather than opting for a more contemporary style which could contrast with your interior.
Material selection is also important. Each and every one of our lamps is hand-made by skilled craftsmen from solid brass, but consider the finish to the brass construction.
We have a range of exquisite finishes including Old English Antique, Rubbed Bronze, Nickel and Gold Plated. You can view our range of finishes here.
One final consideration
The size of the lamp is a final consideration for choosing a lamp for your home office desk. Our range of bespoke table lamps range in size, from the grander Boat Column Lamp or The Orient lamp, right through to the Elegance Small Table Lamp or the Eton Junior.
We have a collection of floor lamps with extending necks, so you are able to bring the lamp closer to you for a greater impact of lighting.
If you saw a particular table or floor lamp in our collection but wanted it in a different size, then it's no problem. As each of our lamps we make here at The Lamp Factory are hand-crafted, we can craft your lamp to your exact specification.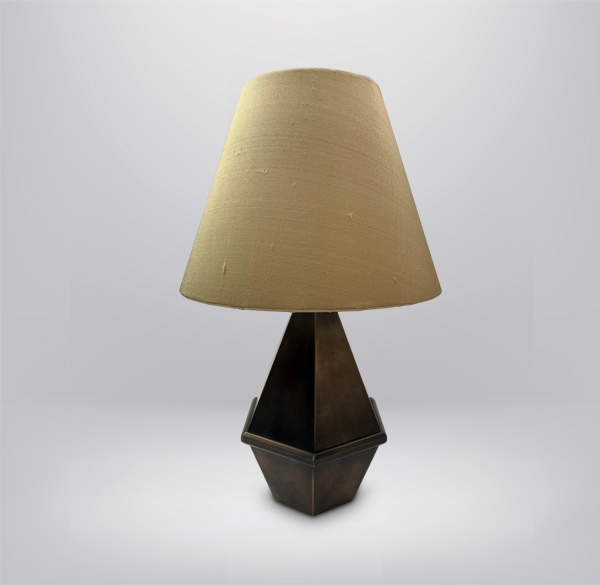 Don't be afraid to get creative
Creating bespoke lamps is what we love doing here at The Lamp Factory. Our skilled craftsmen handcraft all of our lamps from scratch and are experts in realising your inspirations and ideas.
How do I start the lamp design process?
Simply contact our team either by telephone on 0208 683 0721 or email info@thelampfactorylondon.co.uk Tell us all about your home office desk, any styles or ideas you may have, and even send us a photograph of your workspace area.
We will happily talk through possible designs and material selection.
If you are an interior designer and you are looking for lighting inspiration for your client's home office project, then talk to our team. If you have a conceptual design, mood board, or if you're at the very early stages of project development, we can help.
Our team has years of experience in guiding our clients through the lighting specification process. From initial concept design, through to manufacture then delivery to site, we can take care of the whole process.
View our case studies where our lamps have been specified into a luxury Icelandic retreat and also in a stunning Mayfair restaurant.
If you are considering bespoke lighting for your interior talk to us today. Either telephone us on 0208 683 0721 or email us at info@thelampfactorylondon.co.uk