Good lighting design for interior spaces involves matching the lighting design and functionality to the requirements of the interior. Specifying bespoke lighting for the specification market is a crucial aspect in creating the right ambience and environment in any interior space.
There are many factors to consider when creating an effective specification and lighting solution for interior design projects. Here at The Lamp Factory London, we are specialists in creating bespoke lamps for any interior. With our hands-on approach and specialist design service, we can assist you through every step of the specification process, right from the early design concept stages through to delivery on-site.
What Do You Need To Consider When Specifying Lighting?
First and foremost, it is essential to understand the function of the space you are designing lighting for? Offices, commercial spaces, hospitality environments and residential homes all require different forms, colours, sizes, efficiencies and designs.
Lighting should enhance the character and practicalities of any interior space. With that in mind, it is important to consider three different layers, or types, of lighting – ambient lighting, task lighting and accent lighting.
Ambient, or general, lighting refers to general lighting units within a room to provide essential lighting for visibility. These are usually in the form of ceiling lights, like for example our Sputnik. The Sputnik is an exceptional, elegantly design ceiling lamp that we launched at The SLEEP Event in 2017 and was well received by Interior Designers and Architects alike.
Task lighting is when lighting is used in an interior to perform a particular task. For example, table lamps provide effective lighting for desks for working. Our new Verge Table Lamp is proving very popular with designers and specifiers for modern, contemporary interiors. A sophisticated and elegant table lamp that is based on the classic floor lamp design.
Finally, accent lighting is used within interiors to highlight various zones or elements in an interior space. An example here is our Traditional Picture Lights which are popular for commercial, residential and hospitality spaces to accentuate art pieces. The simplicity, functionality and aesthetics of the Traditional Picture Lights have made it one of our more popular lamps over the years.
Bespoke Lighting For Interiors Of Distinction
The next factor to consider is does the design of the lighting reflect the interior setting. Material selection, design composition and lighting characteristics are key here.
Brass is a very popular material to feature in interiors of all styles. From traditional to modern and contemporary, brass has the aesthetic and functionality qualities to benefit most interiors.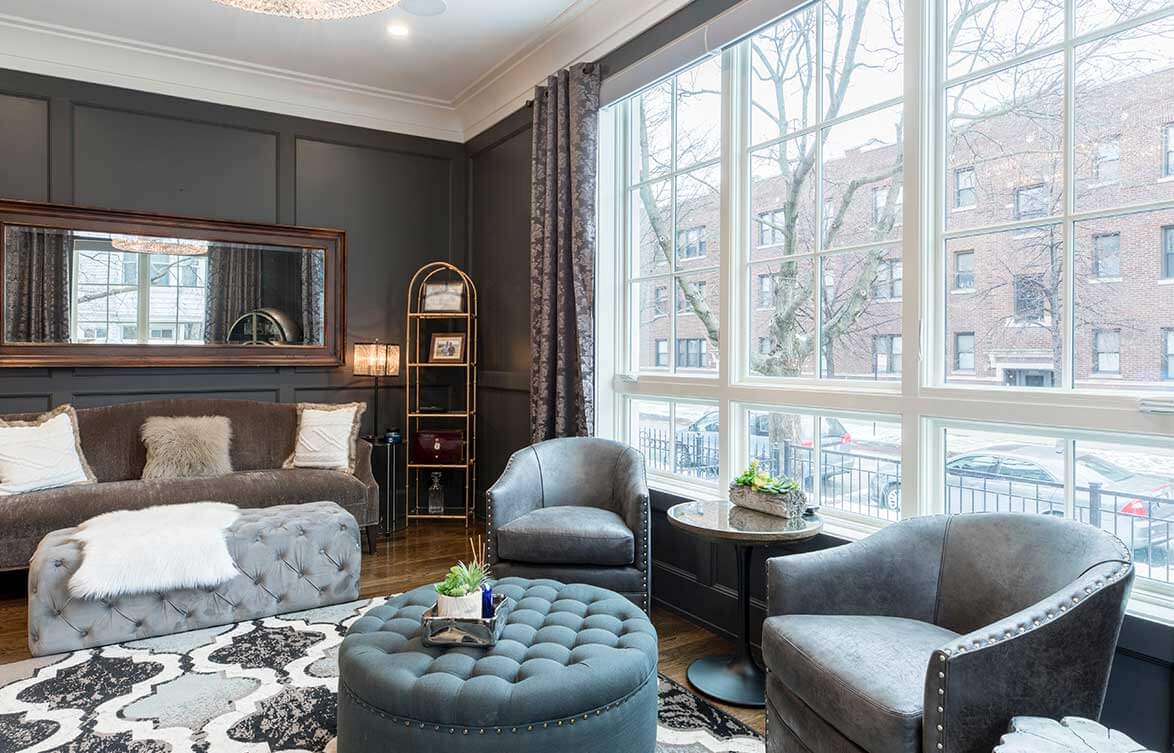 Lighting characteristics refer to the strength of the light emitted, often known as the Colour Rendering Index (CRI).
For example, where lighting isn't critical and for general interiors, a CRI of 50 and 70 is acceptable. For most office spaces, education and retail environments where lighting is important to function correctly a CRI of 70 – 79 is required. For retail and work environments where lighting is important a CRI of 80 and 89 is required. And for retail and work spaces where lighting is critical a CRI of 90 – 100 is applicable.
Here at The Lamp Factory London, we use the finest quality bulbs to complement our hand-made, bespoke lamp ranges. Depending on the lamp design and functionality required, we use a range of incandescent, fluorescent and LED bulbs. Each has their own benefits and we determine which will be most suitable based on your interior project requirements.
From Concept To Completion, Bespoke Lighting For The Specification Market
With five dedicated workshops and fifteen highly skilled craftsmen, The Lamp Factory London is your perfect project partner for your lighting specification.
The Lamp Factory London works closely with every client and offers design ideas, technical information and product advice. Our focus is on building relationships with clients. Any material, any design, in any interior, we will endeavour to create bespoke lamps to wow you and add style and sophistication to your interior space.
Our range of bespoke table lamps, bespoke wall lamps and bespoke floor lamps can be found in many hospitality, commercial and residential interiors in London, Barcelona, Milan, New York, Madrid, Paris, Stockholm and other beautiful locations.
If you are currently working on a high-end hospitality, residential or commercial project and would like to discuss our range of bespoke table lamps, please telephone us on 0208 683 0721 or email us.
Don't forget to follow our social media channels for the very latest product developments, industry news and design inspirations.
We help our clients, who range from Interior Designers to Hospitality Specifiers, right from the early concept stages. Often, our clients send us a basic sketch or interior render, where we are able to then design and conceptualise beautiful, bespoke lighting options.