A high-end luxury interior isn't complete until the lighting is in place to bring the design alive. Luxurious hotels attract discerning clients with a keen eye for detail and an expectation of quality and sophistication, therefore interior designers need to create stunning spaces that make a statement and exude refinement!
Traditional elegant styling
The most luxurious hotel interiors often combine high quality products and traditional design for a feeling of the utmost extravagance. It's no surprise that interior design styles like Art Deco are so popular in high end hotel establishments. Art Deco is an iconic early twentieth century interior design style of French origin which infused most of the decorative arts of the 1910s to the 1930s. many of The Lamp Factory's designs are inspired by this luxurious age of design, The Reflector Wall Light is a delightful wall light inspired by art deco design. Perfect for bathroom applications (IP44 rated) the lamp has been handcrafted from solid brass and features multiple rods of glass which form the shade and help to create the beautiful, reflected light.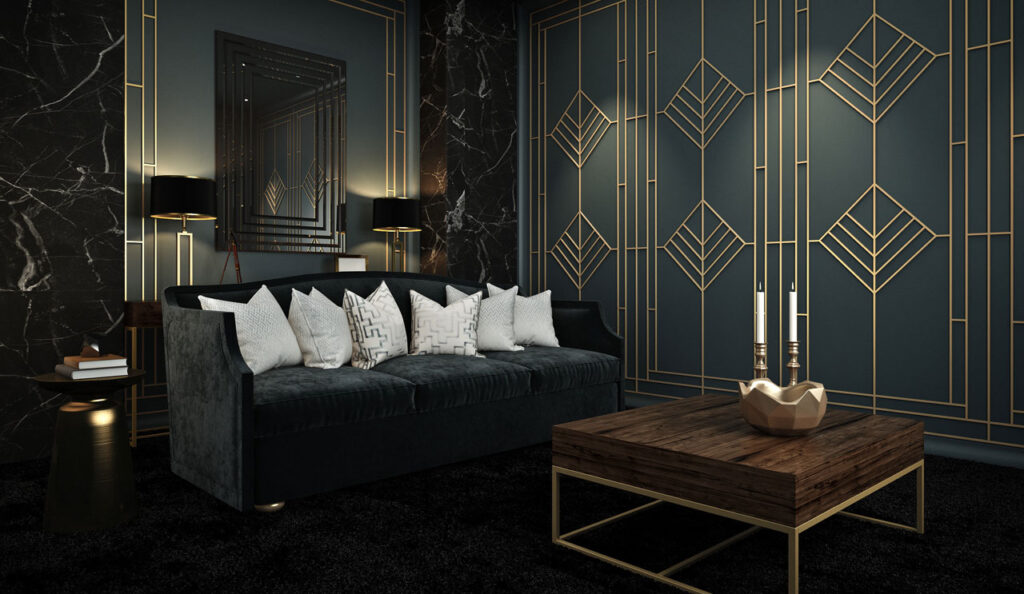 Dressing your room for success?
For Hotel interiors of distinction it's about opulence and going the extra mile.  A balanced approach of form and function is required, but indulgence is key. Create impact with bold ceiling lights and chandeliers, provide mood lighting with beautiful floor lamps and task lighting with table lamps. When designing the space consider multiple lighting options for the time of day and potential task. If you are looking to impress with your design, consider the simple inclusion of an elegant floor lamp, in a hotel bedroom it can provide soft zonal lighting at night whilst providing pure aesthetic benefits to the overall design scheme in daylight. Add ornate pieces to your interior to create a high-end luxurious feel as well as a sumptuous space to relax. Don't compromise on quality if you want to get the look just right. You may want to consider bespoke lighting for a truly unique interior space. The Lamp Factory, London undertakes bespoke designs and lamp conversions, and are used to the high demands in quality of work this entails. Our skilled craftsmen are experts in realising your inspirations and ideas, and creating stunning lamp designs. The team are specialists in bespoke designs and have converted a range of wonderful items into fully working lamps, from buffalo horns to vintage oil cans.
For luxury hotels that require the finest things, bespoke, quality lighting is a wise investment. High end interiors are not complete without luxury lighting and the key to creating the right mood for your room is layering the light. Stylish elegant wall lamps work well in a cosy snug or dining area where soft ambient lighting with a touch of sophistication is required. Take a look at the beautiful Grosvenor Double Arm Wall Light which will illuminate the room with a classic finesse worthy of only the most luxurious of décors.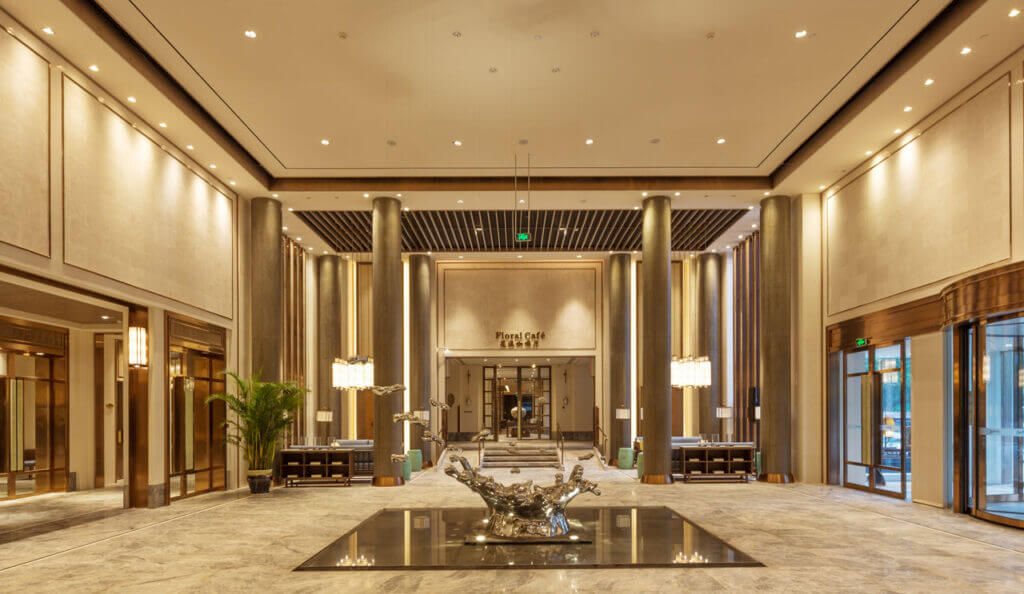 For ultimate opulence, The Orient Table Lamp will hit the mark. An absolute one-of-a-kind, the Orient Table Lamp oozes style and sophistication and is a truly unique statement piece. The base, neck and lid are crafted from the finest brass sourced within the UK and features an Old English Antique finish (other finishes available). Combined with the finest of furnishings, an elegant oak surface and striking accessories the Orient will create help to create a sumptuous social space.
Get in touch
The Lamp Factory London collaborates with each client to provide design ideas, technical information, and product advice. Our goal is to develop client relationships.
If you are currently working on a high-end hospitality project and would like to discuss our range of bespoke lamps, please telephone us on 0208 683 0721 or email us.