The Lamp Factory, London are well known for their bespoke lighting capabilities and ability to manufacture beautiful handcrafted lighting from their workshop in South London.
The quality and care put into producing their bespoke lamps is there for all to see in the finished product. However, customers may not be aware of the additional lengths the Lamp Factory undertakes to ensure safe reliable lighting solutions.
For over 12 months The Lamp Factory, London has possessed UL Certification (Underwriters Laboratories) following rigorous safety testing of their products. The UL Certification provides an unbiased and internationally recognised safety assurance to The Lamp Factory's customers in the UK and overseas.
UL is a global leader in testing, inspection, certification, auditing and validation. Over the last century, UL has become the world's best-known independent product safety organisation, testing millions of products and their components to rigorous safety standards.
In addition to their stringent product testing, UL's field reps conduct regular on-site inspections of UL-certified products in the manufacturer's factory, ensuring that standards continue to be met.
Russell Sidney, Managing Director of The Lamp Factory, commented;
"Our UL Certification reflects our commitment to producing lamps of the highest quality and safety assurance. We export our lamps, restoration work, and lamp conversions around the world, direct to our private clients and to commercial clients and dealers who sell internationally. UL Certification provides our clients with extra peace of mind, safe in the knowledge of owning a beautiful bespoke lamp with safety certification."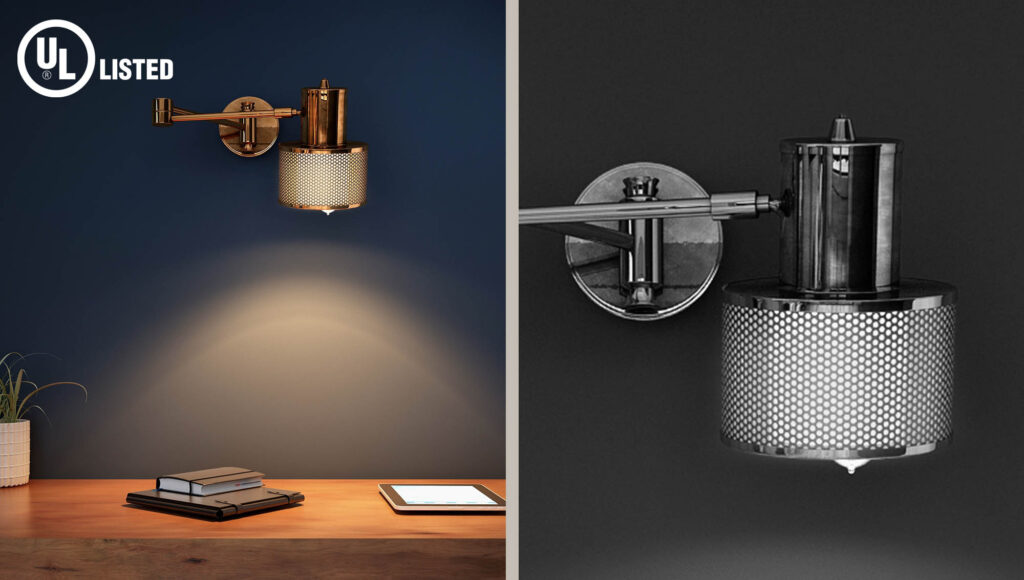 The Lamp Factory are makers of fine quality lighting and specialists in antique lighting restoration and lamp conversions, creating bespoke, decorative, statement lamps hand-made in London. The Lamp Factory range of lighting offers traditional designs as well as new and exciting ideas, consisting of table lamps, wall lights, ceiling lamps, and floor lamps. Within these ranges a selection of stunning metal designs can be found, all lovingly produced by skilled British craftsmen.
Bespoke Lamps
The Lamp Factory is a hive of activity with four dedicated workshops; a brass machining workshop, a woodwork shop, metal finishing workshop, and an electrical wiring workshop, with 18 highly skilled craftsmen producing lamps of the upmost quality. The Lamp Factory are regularly asked for custom designs incorporating a range of materials, from the simplest of briefs, often from a basic sketch.
In addition to the range of wall lamps, floor lamps, table lamps and ceiling lamps, the Lamp Factory, London undertakes restorations and conversion work, and are used to the high demands in quality of work this entails. Russell and his team have converted a range of wonderful items into fully working lamps, from buffalo horns to vintage oil cans, and commemorative champagne bottles.